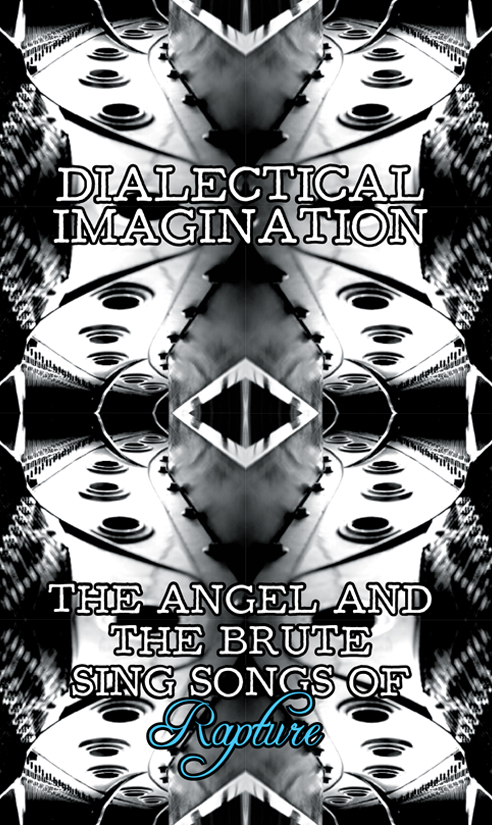 DIALECTICAL IMAGINATION
Audio Cassette Style USB Flash Drive
Atma Nadi (AN-1)
"The music that Dialectical Imagination play . . . heeds to some invisible, intuitive force that guides them through tonality and dissonance, barren and overflowing."
- S. Victor Aaron (SomethingELSE!)
"The Angel and the Brute Sing Songs of Rapture presents musical enigmas to be sure, but it reliably spikes with energy and intelligence that cannot be overlooked."
- Karl Ackermann (All About Jazz)
"... it gushes lushly in one moment, then screams with adrenaline-rush urgency."
"... six free flowing improvisations that mix melody with majesty and mayhem."
- George W. Harris (Jazz Weekly)
"Despite its undeniable aggression, deeply-rooted musical elements are always present, creating a certain paradoxical beauty that emerges from the turmoil."
- Troy Dostert (All About Jazz)
Available Now! Dialectical Imagination's stunning new studio album, The Angel and the Brute Sing Songs of Rapture. Treat YOURSELF and support the ARTISTS!
New video posted from Dialectical Imagination's 2016 Northwest Tour! Watch it HERE